Since 1974...
Cosmetech Laboratories is a Full Service Personal Care Laboratory dedicated to the needs of the Cosmetic, Personal Care and Topical Pharmaceutical Industries. As the times change, Cosmetech Laboratories adapts to the needs of the industries that we serve. Our mission and purpose is to be your Partner in R&D.

Cosmetech Laboratories consists of a dedicated group of experienced professionals. The management team makes sure that careful attention is paid to every one of our clients and customer satisfaction takes top priority.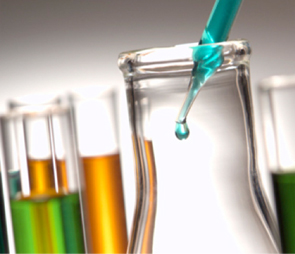 Irwin Palefsky
President/CEO
"Irwin has been in the Cosmetic Industry for over 40 years, of which 25 years have been in R&D. He has been with Cosmetech Laboratories since 2000. Prior to joining Cosmetech Laboratories, Irwin held senior executive positions in sales, business development and technical services at Lipo Chemicals. Irwin has been an active member of the Society of Cosmetic Chemists where he served as NY Chapter Chair and a Director on the Board of the National Society. He has taught courses on Cosmetic Formulations at the University level and for the Society of Cosmetic Chemists Education program."

Marilyn Garlen
VP of Operations
Marilyn joined Cosmetech Laboratories in 1988. Prior she worked in the mechanical/industrial fields. She has a Bachelor of Science degree from Drexel University.