Cosmetech Laboratories has had and continues to have solid relationships with many companies, large and small, both in the states and abroad. Client Confidentiality is important to us. All companies listed here have given Cosmetech Laboratories permission to do so.
US Clients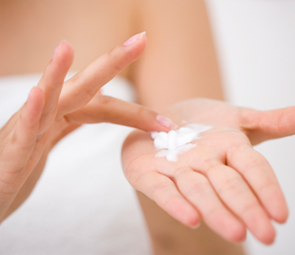 American Safety Razor Co.
Amoco Chemical Co. (BP)
Amon-Re Inc.
Arthur Matney Co.
BASF
B.F. Goodrich, Inc. (Now Noveon)
Becton Dickinson Consumer Products
Block Drug Co.
CCA Corporation
Chantel Pharmaceutical Co.
ClearSkin Inc.
Conair Corp.
Combe, Inc.
Cosmetics Factory Inc.
Cumberland Manufacturing Co.
CTFA
Dermatone Laboratories, Inc.
Dow Chemicals
Dr. Bronze
EC Research
E.T. Browne Drug Co. Inc
Elizabeth Arden Inc.
ExxonMobil Chemical
FMC Corp.
Guthy Renker Inc.
Food and Drug Administration
Honeywell
Iguana
Johnson & Johnson Products Inc.
L. Perrigo & Co.
Mary Kay Cosmetics, Inc.
Merck Chemical Co.
Nouvelle Concepts Corp.
Noxell Corp (P&G Cosmetics)
Olin Research Center
Obagi Corp.
Paula's Choice
Philosophy Corp.
Polly Bergen, Inc.
Princess Cosmetics, Inc.
Rodan & Fields (ProActive)
Proctor & Gamble Co.
Robeco Chemical, Inc.
San-Mar Laboratories, Inc.
Shell Chemical
Schering Corp.Skin Research Group, Inc.
Sunsmart, Inc.
Symex Corp.
SYMRISE
The Nu-Skin Co.
Transdermal Skin Care Inc.
Union Carbide Corporation
Whitehall International
William & Clarissa
Winthrop Consumer Products
Wyeth
Yue-Si Kan Cosmetics Ltd.
Zenitech Corp.

International Clients

Aco-Hud (Sweden)
Citrin Cosmetics (Finland)
Deprotec (Peru)
GalaXia (Honduras)
ICI Australia, Operations Ltd.
Industria Chemico Tempo (Honduras)
Kirby-Warwick Pharm (England)
Kabi Pharmaccal (Sweden)
Laboratorios Ballerina (Chile)
MultiChemi (Sri Lanka)
Parmenico Rodrigues (Santa Domingo)
Sinerga (Italy)
Summa Industries (El Salvador)
Surya Dermato Medica Laboratories (Indonesia)
Tioxide UK Ltd. (ICI)
Vargas C.A. (Venezuala)