Are you looking for an established, experienced and knowledgeable consulting laboratory serving the Personal Care and Topical OTC Market?

Let Cosmetech Laboratories help you find the solution to fit your R & D needs.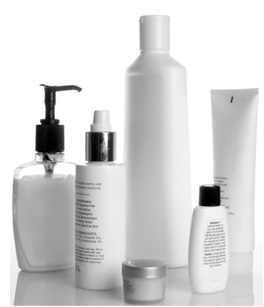 » Custom Formulation
We work with you from concept to final product to meet your specifications and requirements while:
Creating dynamic formulations
Researching trends and identifying and optimizing functional performance ingredients
Incorporating state of the art technologies
Testing for product stability and package compatibility
Giving you ownership and exclusive rights to the formulations
» Consulting Services
As your R & D partner, in addition to our Formulation Services, and in partnership with our network of resources, Cosmetech Laboratories can offer you the following services:
Marketing and Branding services
Regulatory review of formulations and outside Laboratory Testing recommendations
Manufacturing and Packaging
Identification and Optimization of "Active" and "Bio-Active" ingredients to support desired finished product claims
In House or On Site Training in Formulation Basics and Suncare is available
» Tech Support
We provide consulting services to Ingredient Suppliers regarding:
Competitive product evaluations
Solubility/compatibility testing
Determining parameters for use of ingredients in formulations
Performance and Safety Testing recommendations
Application Support and Formulation Development
In House or On Site Training in Formulation Basics and Suncare is available
» Sunscreen Standards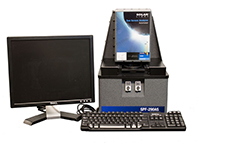 Cosmetech Laboratories offers pre-analyzed and certified Sunscreen Standards for laboratory use including:
P2 Certified Formula
FDA SPF Standard Certified Formula
P3 High SPF Bayer Standard
JCIA (2) UVA Standard
S1 Reference Standard
S2 Reference Standard
SPF 4/ P7 Low SPF Standard
Please call
973-882-5151
x204 or email
marilyn@cosmetech.com
for Sunscreen Standard pricing and information.
As part of the Launch of their Cosmetic Science Center, DuPont Tate & Lyle and Cosmetech Laboratories, have created a 6 module series on formulating Topical Personal Care products. This 6 module series are designed to provide the viewer with a basic knowledge of the chemistry and functionality of the Ingredients used in topical formulations as well as understanding the basic construct of these types of formulations.
Please visit this website and then click on this link, set up a free account and view as many of the modules as you want.
We are very excited to be part of this program with DuPont Tate & Lyle and hope that you will find the information being provided in the modules, helpful in better understanding the composition of topical personal care formulations.